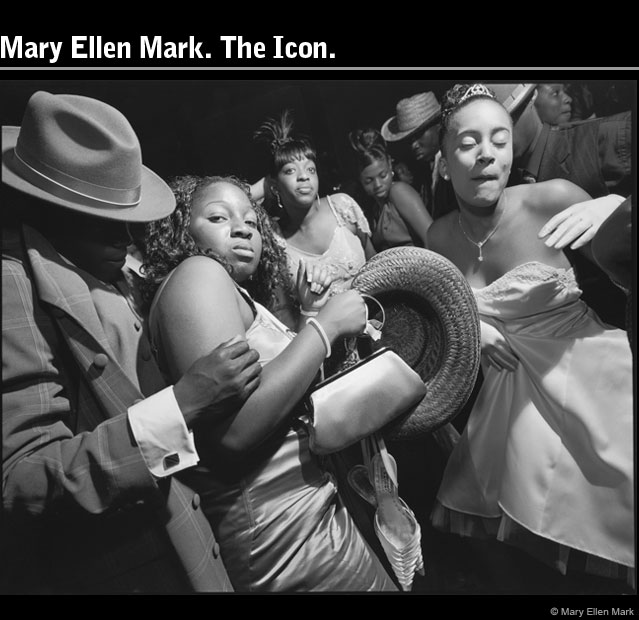 To do any­thing well is very hard. To be o.k. is easy. — Mary Ellen Mark
I came across this video from Pro­Fo­to, a light man­u­fac­tur­er. Some seri­ous wis­dom from this pho­tog­ra­ph­er. Lis­ten to the inter­view. Think about it.
A client asked me last week when I became a per­fec­tion­ist. I sup­pose, it is just char­ac­ter. The more I think about it though, I want to make the best images pos­si­ble. I want excel­lence not per­fec­tion. I'm not sure per­fec­tion is attain­able. Excel­lence is. So a pho­tog­ra­ph­er should work hard. To bring in light­ing when he must. To leave out light­ing when the pho­to­graph will cre­ate the right mood. Take time to con­sid­er dif­fer­ent views. To decide when the best time of day is to make the pho­to­graph and then be ready when the time is right. To work hard at mak­ing images that will be remem­bered. Mary Ellen Mark talks about the "icon­ic image" and that every pho­tog­ra­ph­er should have some in them. I won­der how many of us pho­tog­ra­phers are look­ing for that image. The thought can also be applied to any pro­fes­sion, trade or hob­by.
To do any­thing well is very hard. To be o.k. is easy.
Mary Ellen Mark has an excel­lent web­site: http://www.maryellenmark.com/